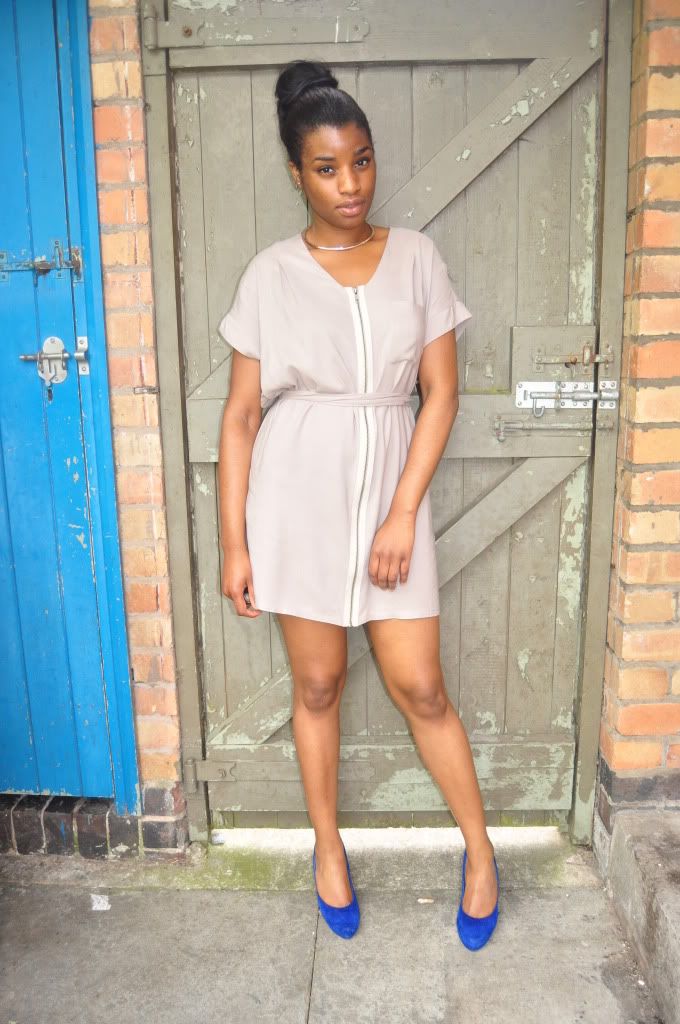 Choker: H&M
Dress: Warehouse
Shoes: Dune
The choker is one the purchases I made when I went to London. I was having a dilemma on whether to buy it or not, some of the girls said it wasn't worth the £13.99 others said that I would regret it if I didn't buy it.
Immediately I put it on I couldn't resist and I just love the minimalist look of it and I knew it would be likely they wouldn't have it in the H&M back home.
I will definitely going to get my money's worth out of this, I love it.