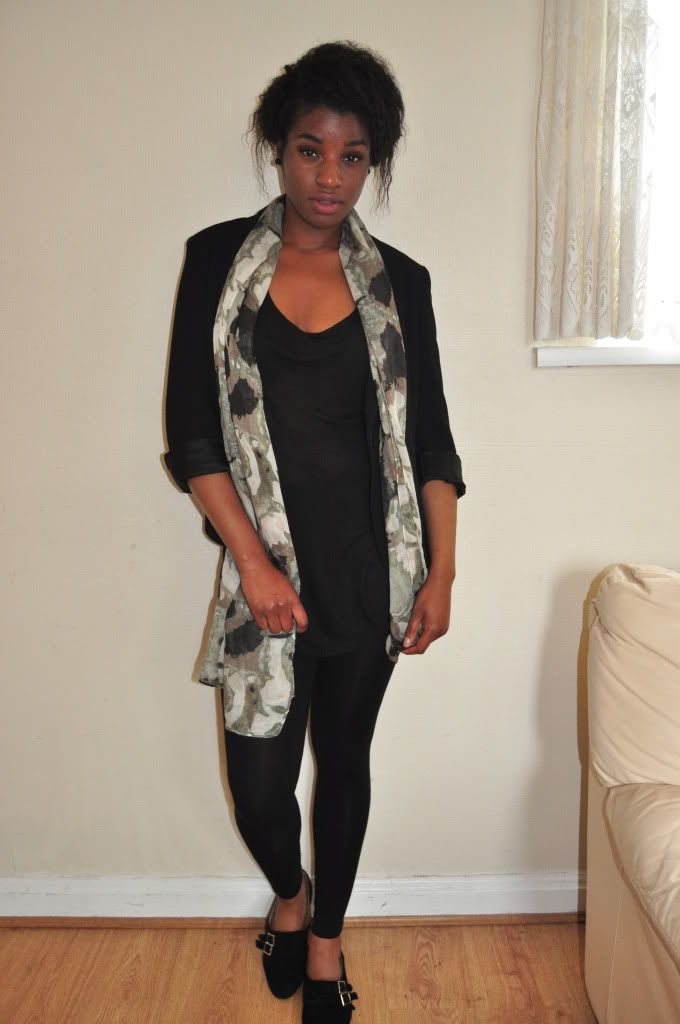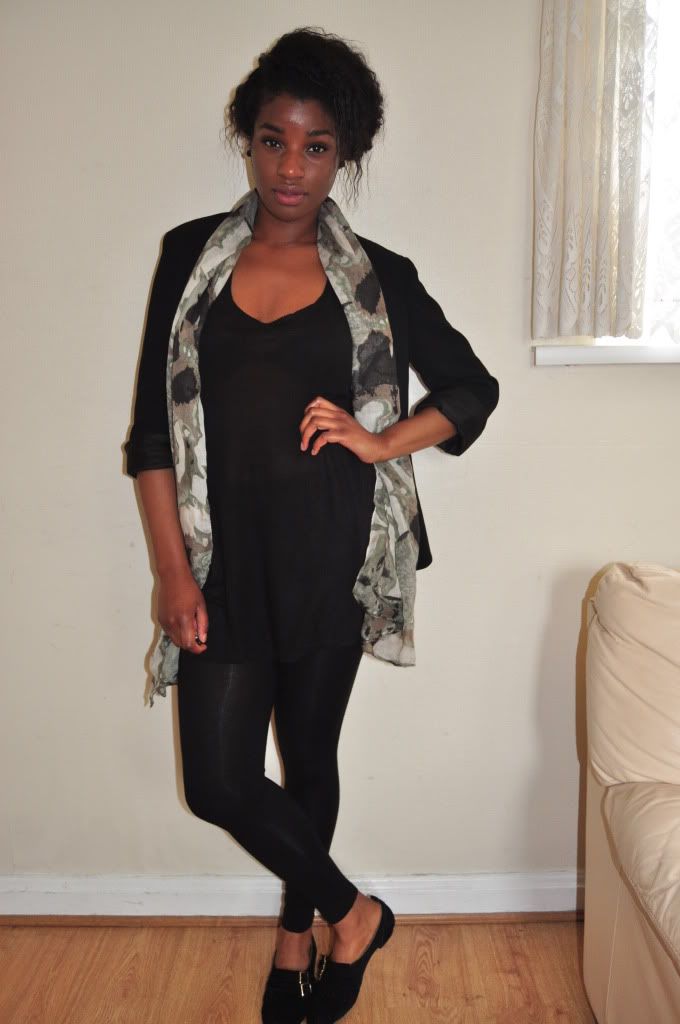 Blazer: No idea stole it from my mum
Vest:
H&M
Scarf:
Primark
Shoes:
New Look
Just an outfit that I wore to work, was mean to post this on Wednesday but was way to tired.
Debenhams
were open later so I did the 2-10 shift, in wedges, really needed a foot massage after. It's
Megaweek
in
Debenhams
so upto 25% off and 10% for beauty until Sunday, that's the only time I restock on my
Clinique
and
Mac
, just thought I'd let you know.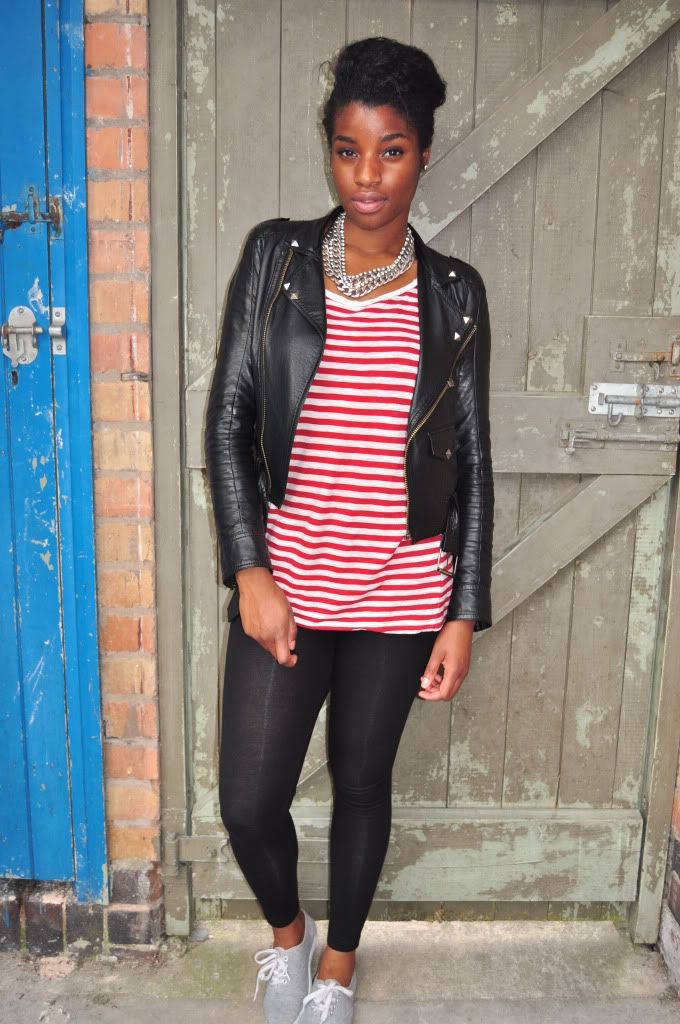 Chains:
Primark
Jacket:
Clothes Show
T-shirt:
H&M
Plimsoles:
Matalan
As you can tell my weave is gone, I'm going to Paris soon and then uni a week after I come back so wanted to get my hair done before that, so just letting my hair breath until I decide what I want to do, either keep my own hair or try out some of that Brazilian or Indian stuff.
I've had my hair in a weaves for such a long time that I haven't even realised how long my hair is growing and let me tell you would cringe if you saw the way I treat my hair.
Moving on from hair and back to Paris, some of you might remember when I did a post talking about how I was going to Paris with uni.
I'll be going in 12 days and I'm soo excited.
What to wear, what to wear???
I'll probably have the most clothes with me and I'm only going to be there for like 4 days.
Moving off track again, what I wanted to ask from you guys is to let me know great and affordable places to shop and probably eat as well in Paris, either comment or just send me an e-mail.
Thanks guys...x