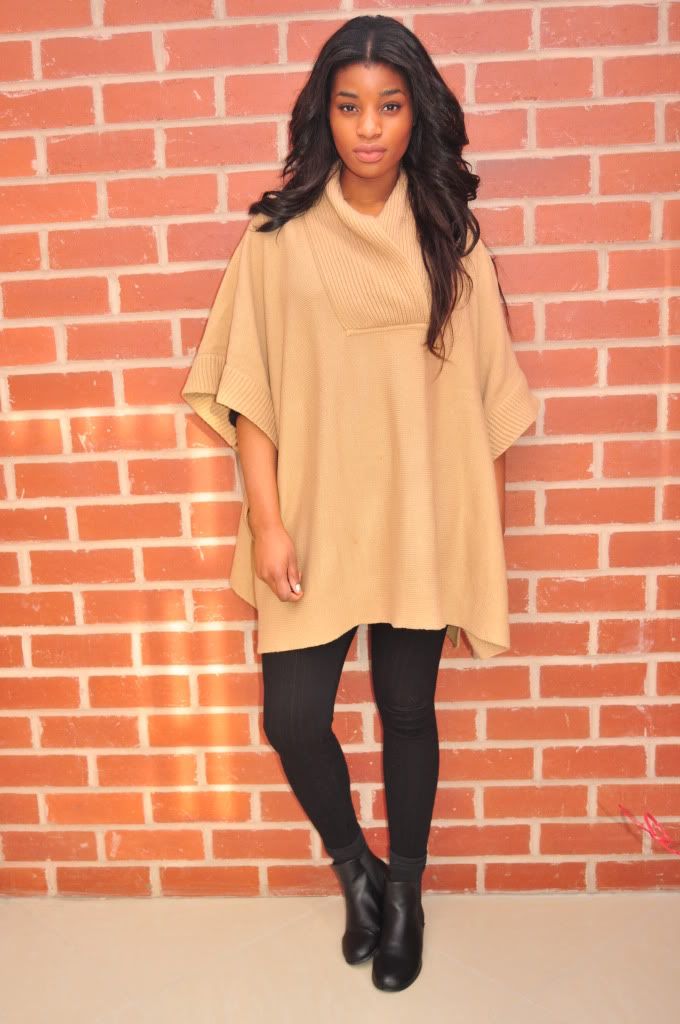 Poncho:
H&M
Leggings:
Primark
Chelsea Boots:
Missguided.com
Had a hand in of my report yesterday, so glad that's over now. I never want to hear the words Sourcing or Supply uttered again until I actually start working as a Buyer.
--------------------------------------------
This bag arrived at work last week and I adore the Birkin details to it, this bag is actually called Pirken and it made me cringe. I do like this bag, because it is a statement piece, but I'm more attracted to the black version, couldn't show the black one, because the Dune website is absolutely rubbish and doesn't show all of the stock. Anyway I prefer the black one, because it;s more classic and will be ideal for everyday wear. I had play around with the bag when I was at work and I prefer it when it's undone and looks more boxy.
What do you think of the bag?
Bag:
Dune
I realised that I've reached 800 followers, just wanted to thank you guys for sticking around, even though I've been rubbish at blogging since I've started back at uni.
I think there should be another give-away on the horizon, I'm thinking maybe getting something from
Dune
again, like I did for my first give-away.
Hope your all well...xxx