Wanted to show all of you the new purchases I made today. You can never go wrong with black classic pieces. I feel like the bag could dress up a casual day outfit whereas the clutch would compliment a statement dress on a night out.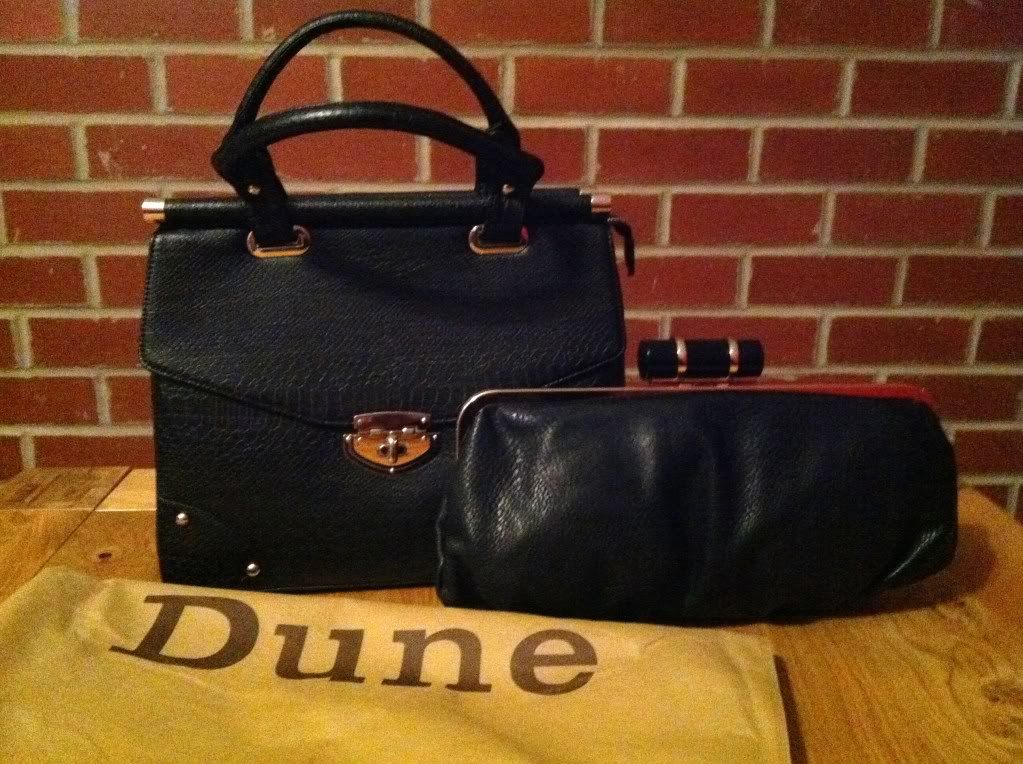 Bag:
Dune
Clutch:
Dune
I told you all that I was planning a give-away, just to thank you guys for sticking around even though I've been such a rubbish blogger lately. So these pieces are going to go to one of you lucky readers.
My mother is actually getting an account just so she can enter my give-away... Nigerian mothers *shakes head*
I also want to apologise for the lack of posts in advance, finally bought a remote for my camera and now the camera is broken, hence the lack of quality in this picture taken with my Iphone, quite upset because I wanted to start blogging like crazy. So bear with me please.
Now to the important part, to enter this give-away, your going to have to do the following:
1. You have to be a follower through Google Friend Connect as this give-away is specifically for my followers
2. Leave your name and e-mail address
3. I am going to choose the winner using a random number generator to make it fair and unbiased, but I would like to know what you would wear with these two pieces, so comment below.
Give-away ends 17/02/12