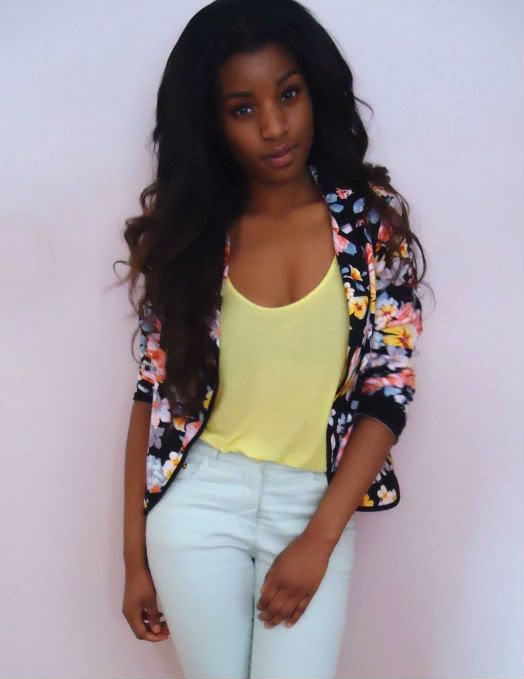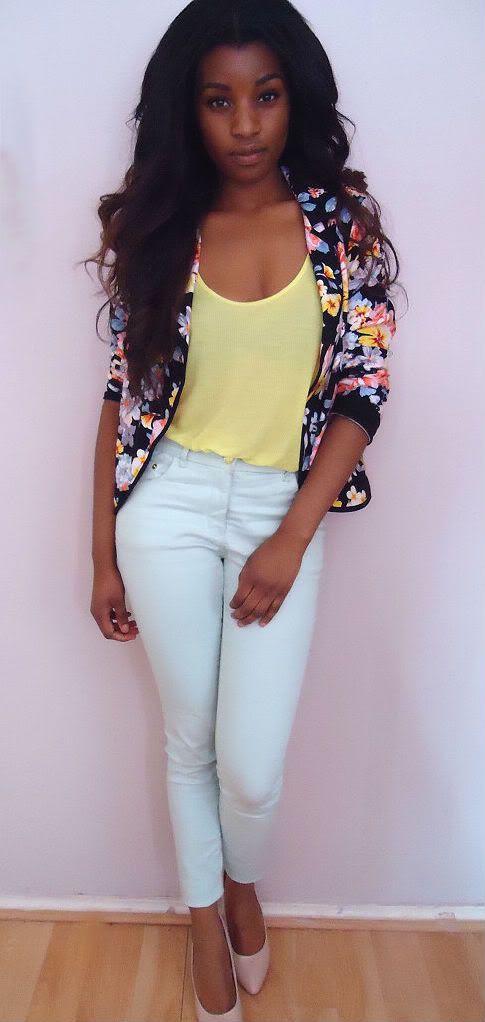 Jacket:
George@ASDA
Vest:
H&M
Trousers:
H&M
Shoes:
Primark
First of all excuse the quality of the pictures, I still need to sort out my DSLR but being stubborn in forking out the money.
On a brighter note, I was contacted by the people of
George at Asda
to try out one of their pieces from the
"Be Seen In"
section of their website, which is focusing on the ever popular Spring/Summer floral trend.
I thought this jacket would be ideal for creating a fun yet put together summer look. I decided to style the rest of my outfit with colours that would compliment the colours in the jacket, with this neon vest, pastel green trousers and tied everything together with a pair of nude heels, you just can't go wrong with nude heels.
I actually wore this outfit to my presentation, but swapped the neon vest for a white one.
I know people have been going crazy about floral trousers and jackets as seen in
Zara
and
H&M
and you can get similar styles for a more affordable price at
George
.
Unfortunately, the jacket has sold out but
here
you can find a pair of trousers in the same print.
Might have to snap them up, I'm just imagining how good the jacket and trousers would look together, a bit of floral madness never hurt anyone.
----------------------------------------
Don't forget to enter my give-away below, if you would like to win a summery vintage dress.
Give-away ends this Friday.
By the way, I'm on Instagram now you can find me under @5inchheels, it's so addictive I'm such a stalker.
Take care everyone xxx